Body by Breath Immersion
Friday, July 21, 2023 - 1:00pm - Sunday, July 23, 2023 - 6:00pm

Instructor:

Location:

1720 Route 105 (Unit 4), Chelsea, QC, J9B 1P4, CA

Website:

Price:

$550 USD before July 01 / $595 USD after July 01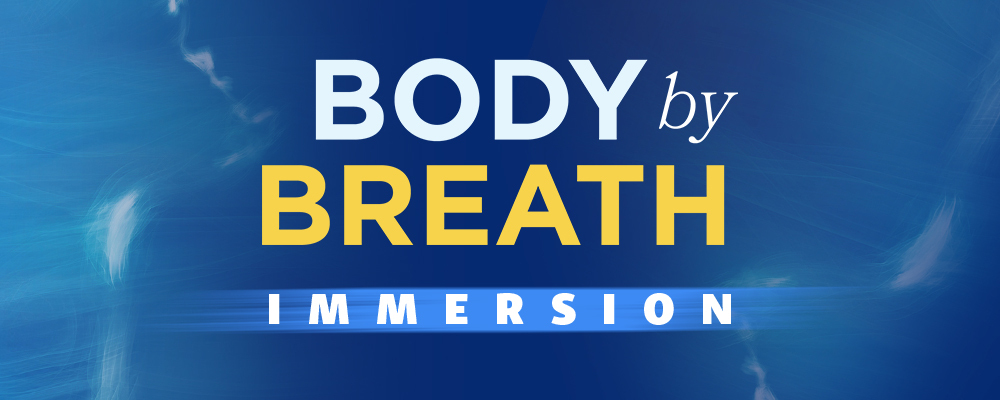 Body by Breath Immersion
This location is nestled perfectly between the quaint communities of Chelsea and Wakefield, Quebec, and surrounded by the beauty of Gatineau Park! Make a getaway of it at one of the many B&Bs or Airbnbs or stay a 30 minute drive from Canada's capital, Ottawa.
Daily schedule:
Friday July 21: 1:00pm -8:00pm
Saturday July 22: 10:30am - 5:30pm
Sunday July 23: 11:00am - 6:00pm
This 3 Day Immersion provides you with multiple embodied explorations that create the conditions needed for profound relaxation, increased body awareness, and mind-body connectivity. You'll find a treasure chest of new practices to enhance your life.
Each day includes a movement-based workshop, educational lecture and interactive slideshow Q/A session.
The Body By Breath program is ideal for movement educators of every discipline, including group fitness, coaches, manual therapists, and mental health professionals along with athletes and any individual looking to enhance their recovery tool-kit. You'll takeaway novel approaches for guiding yourself, and students at any level, into downregulation.
ANATOMY
The anatomy and physiology of stress-relief and the new science of the vagus nerve
DIAPHRAGM DISCOVERIES
Explore your diaphragm and breathing practices
MEDITATION
Manageable meditation techniques for all
SAVASANA STUDIES
How to craft successful relaxation for yourself and your students
ROLLaxation
Roll Model® Therapy Ball Techniques to hasten relaxation and pain relief