Yoga Tune Up® Certification
Thursday, November 2, 2023 - 9:00am to 4:00pm

Friday, November 3, 2023 - 9:00am to 4:00pm

Saturday, November 4, 2023 - 9:00am to 4:00pm

Sunday, November 5, 2023 - 9:00am to 4:00am

Tuesday, November 7, 2023 - 9:00pm to 4:00pm

Wednesday, November 8, 2023 - 9:00am to 4:00pm

Thursday, November 9, 2023 - 9:00am to 4:00pm

Instructor:

Location:

230-1/2 N. Larchmont Blvd, Los Angeles, CA, 90004, US

Contact:

Heather Zimmerman

Price:

$1495 - *Early Bird Price if signed up by 9/25/23: $1295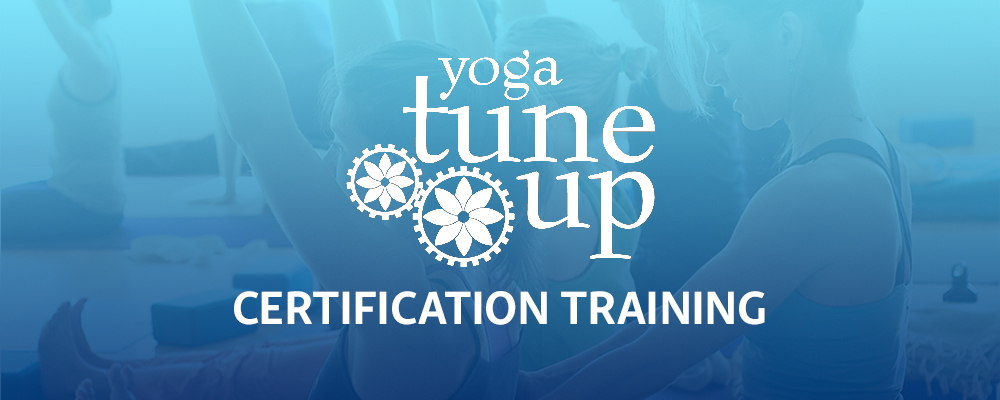 Yoga Tune Up® (YTU) is a comprehensive biomechanics, movement-based 7-Day Training built around a therapeutic style of conscious corrective exercise. The format is a unique merging between the worlds of yoga, fitness, pain management, and myofascial self-care. The Yoga Tune Up® Certification Training dives into integrated anatomy and biomechanics while helping you discover a fresh approach to teaching
Go beyond formulaic instruction and learn to think, teach and coach creatively within your classroom and with individual clients based on their needs and fitness level.
YTU is a complementary approach derived from multiple movement disciplines, including yoga, fitness, pain management, massage therapy, and athletics. Help your clients, and students engage in best practices and guide them to problem-solve their own movement or pain challenges creatively. Digestible for all movement and clinical backgrounds, foster a space for embodiment while differentiating your classes and private sessions by using innovative poses, stretches, self-massage, and more.
Become proficient and comfortable with sharing the fundamentals of anatomy, physiology, and biomechanics.
Learn a step-by-step process to create memorable, accessible classes and learn to "think out of the boxana."
Refresh your love of teaching and learn new classroom leadership skills that engage a diverse set of students & clients.
Be prepared to teach your own Yoga Tune Up® classes, workshops, privates, and more.
* Yoga Tune Up® Certification Training is open to yoga teachers, group fitness instructors, clinicians, massage therapists, personal trainers, movement professionals, and long-time practitioners.
** This is an intensive 7-day, training with nightly homework and a 200-page Training Manual.
Schedule 11/2-11/5; Monday OFF; 11/7-11/9
CEC's Available: 40 IAYT, 70 CEC's NPCP and 70 Yoga Alliance CECs
TRAINING PRICING: - $1495 - *Early Bird Price if signed up by 9/25/23: $1295
CANCELLATION POLICY:
Full payment is required to reserve a space for this training.
Refunds are given in full for cancellations made seven days or more before the training start date, with a $50 processing fee. Cancellations 7 days or less are subject to a $100 cancellation fee.
Credit will be given for cancellations made less than seven days from the start date.
No credit is given if cancellation is made after the training date. However, this training is subject to cancellation. Registrants will be notified immediately upon cancellation and fully refunded the registration rate but are responsible for any personal expenses. Neither Tune Up Fitness nor the Center for Yoga are responsible for any expenses incurred by a registrant outside the registration fee.