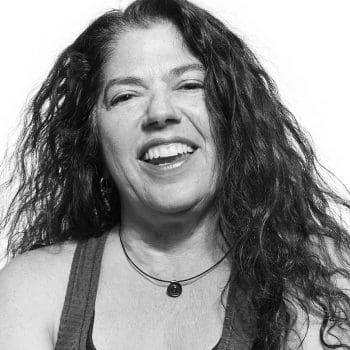 Nancy Bellantoni
Yoga Tune Up® Teacher
Teacher Trainer
Integrated Teacher
Roll Model® Method Practitioner
Website: navasana.com
Email: nancy@navasana.com
Location: Boston, MA, US
A Little About Me
Nancy is an integrated Yoga Tune Up® instructor, a Roll Model® Method practitioner and teacher trainer, 200-hour ERYT, holds an M.A. in modern dance and a U.S. Coast Guard 100-ton Master license. 

In class, she advocates for healthy joints and tissues. She teaches how to create a personal embody map, and that through heightened self-awareness it is possible to reduce injury and perform better in your body. 

As an avid blue water sailor and big boat racer, yoga helps Nancy stay agile, strong, focused and calm on the water. She invites her students to bring their yoga into all aspects of their lives as well. 


Nancy teaches weekly Roll Model Method classes online for MIT, at Soma Yoga Center and for Seniors at the Nazzaro Center, all in Boston. She will be part of the
Soma 200 Hour Yoga Teacher Training
beginning October 2023. Learn more at Nancy's website
navasana.com
.
Read my articles on the Tune Up Fitness blog
here.
Tune Up Fitness Continuing Education
Yoga Tune Up Teacher Certification
Core Immersion
Integrated Embodied Anatomy
Shoulders Immersion
Shoulders Immersion
Body by Breath Immersion
Hips Immersion
View All Teachers