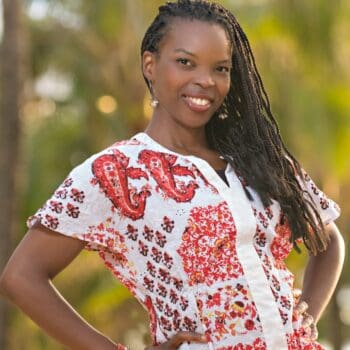 A Little About Me
My Specialties: Hips, Core, & Pelvic Floor
Challenges are what makes life interesting; overcoming them is what makes it meaningful.
For me, movement variety is all about freedom and choice and we often have to overcome some sort of challenge (big or small) to be able to move in the way that we most desire.
What if I'm not actually here to teach you how to move, or breathe better or relax more deeply? What if my purpose is to teach you how to move through challenge and adversity with ease and grace?
Our ability to move your body in as many ways as possible is deeply rooted in our ability to trust that as we move and grow, no matter what happens or where life takes me, to say, "I got this". Whatever comes my way, I take it in, feel it, share it, enjoy it or not, and move on having learned from the experience, having grown in new and unimaginable ways. I am more resilient and ready to take on the next challenge.
I'm deeply grateful to have had the opportunity to help so many people become physically strong, energetically vibrant, and emotionally and physically resilient. What does it mean to be resilient? Envision an elastic band that can stretch in many different directions while also easily returning to its original shape with ease. That's resilience.
Physical and emotional resiliency, this is what I teach.
Like Felix the cat, I have a grab bag of valuable tools from my 30+ years of teaching. My programs are a combination of yoga therapy, breath training, self-massage, guided relaxation and meditation all in the service of helping to cultivate deeper inner listening and awareness.
I do not profess to be a 'healer' but a guide on your path to fine-tuning your ability to lean into the challenges of life, do whatever it takes, then return to center, stronger and more durable for having been through it.
I'm at our side, lighting the path.
I began my career in fitness while attending a private architecture college in Burbank California in 1990. For many years I taught 6 am fitness classes, went to school during the day, and trained fitness clients in the evening; I taught yoga classes on the weekends. The turning point was when I fell off a stage and was injured while teaching a step class. I was introduced to Pilates in physical therapy. My healing process was the turning point to learning and mastering a variety of movement and healing modalities.
I have more certifications than I can list, but what has influenced my work the most is: my training and certification in Pilates in 1999 with Marie Jose Blum of Long Beach Dance Conditioning; a 300-hour Yoga Therapy Certification from Dr. Ganesh Mohan of Svastha Yoga; and Roll Model Method & Yoga Tune Up with Jill Miller. I'm also certified in various styles of yoga including, Hatha, Pre-natal, Vinyasa, Yin, Wailana Yoga, and SOMA breath work.
Over the years, I have taught dozens of 200-hour yoga teacher training courses (US and overseas) and authored and taught anatomy courses for other teacher training programs. In 2013 I graduated with an Associates of Science in Advanced Massage Therapy and opened my third yoga, Pilates, and massage studio in Fair Oaks, California. I eventually sold that studio in 2018 to travel overseas and train massage therapists and yoga teachers.
Currently, I live in Hawaii where I see massage clients, teach transformational workshops and movement labs; both online and offline, for those looking to nurture their bodies and nervous system through self-massage, movement, and accountability coaching.
Tune Up Fitness Continuing Education
Yoga Tune Up Teacher Certification
Integrated Embodied Anatomy
Body by Breath Immersion
View All Teachers