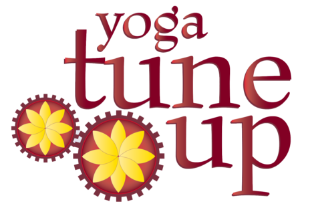 Denise Hopkins
Yoga Tune Up® Teacher
Website: www.denisehopkinsyoga.com
Email: denise@denisehopkinsyoga.com
Location: KINGSTON, NY, US
A Little About Me
Denise Hopkins began her yoga journey after working for 13 years in the NYC fashion industry. Yoga became her saving grace to the competitive nature of the business. In 2005, she decided to take the Forrest Yoga training based on gut instinct. It was life changing. She completed her training with founder Ana Forrest in and has spent over 10 years teaching in NYC and more recently in the Hudson Valley. She is a Forrest Yoga Mentor (Guardian) Teacher and leads classes, teacher trainings, and retreats nationally.

Throughout her teaching career, Denise was always fascinated by the work of Jill Miller. After taking a class with Jill in NYC in 2007, she began practicing Yoga Tune Up® through DVD's and felt extraordinary benefits in terms of strength and joint stability. Suffering from a pinched nerve in her cervical spine several years ago, Jill's work became instrumental in her rehab. She is proud and excited be finally be a Yoga Tune Up ® certified teacher.

Through her training, Denise learned the skills she needed to let go of old behavior patterns which set her up for being "walked on". She found an inner strength which birthed new confidence, passion, and lots of feeling. Denise draws from her strong sense of intuition and passion for hands-on healing. She has a knack for reading the energy of students and responding to what they need. Denise's way of instructing is direct, clear, and inspiring. It is her desire that every student feels seen and understood.

Denise is also a cranial sacral therapist and has studied through both the Milne and Upledger institutes. She loves incorporating cranial sacral techniques into her private sessions.
Tune Up Fitness Continuing Education
Yoga Tune Up Teacher Certification
View All Teachers