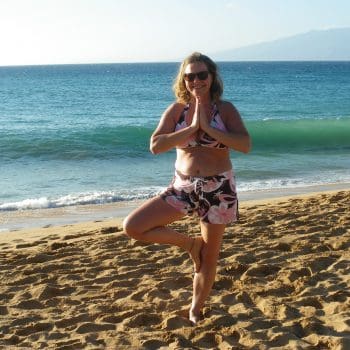 A Little About Me
Many have called me a natural healer following the lineage  of my Great Grandmother.  My interest in Yoga Tune Up started as a cost effective alternate  to the $10,000 I was spending on health practitioners to help me deal with my pain and migraines.  Being able to manage my physical limitations without drugs or frequent appointments to Physio, Chiropractic, message and acupuncture specialist gave me my active life back. It is amazingly freeing to have control of what I do and when I can for it.  

Now being a Certified YTU and Roll Model Teacher and practitioner, my personal experiences have taught me to connect to myself and others my self and others. Embracing a balance on all aspects of well being,  physical, mental and spiritual brings life into alignment. As mentor and a teacher in other roles, sharing the wealth of knowledge that Jill Miller has established in her own brand of self care is an honour and a privilege. What an amazing journey to be part of a talented and exceptional community!

I look forward to serving the local Calgary Community and making instruction accessible to many.  My goal is to provide a fresh perspective on selfcare and demonstrate how simple  awareness of body mechanics can improve movement, manage stress, and relieve pain.  It was absolutely astounding to witness first hand after just 1 week of YTU immersion how my mobility increased while equally reducing my need for pain medication.  Even better is the ease of access to care for myself, my time and my pocket book while removing health obstacles. Today, I live pain free most days - what a gift.
Tune Up Fitness Continuing Education
Yoga Tune Up Teacher Certification
View All Teachers