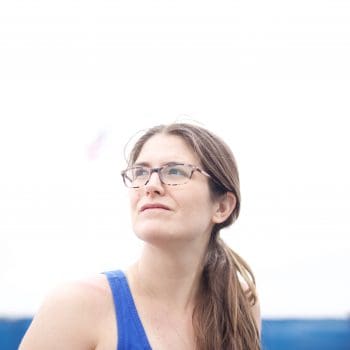 Kate Hamm
Yoga Tune Up® Teacher
Roll Model® Method Practitioner
Website: http://www.anambliss.com
Email: kate@anambliss.com
Location: Rockport, MA, US
A Little About Me
Kate Hamm has been assisting others in improving their health and wellness for over 10 years as a personal trainer, fitness/yoga instructor and hiking guide. The past five years were spent at the award winning resort The Ranch Malibu and The Ranch 4.0. She recently relocated to her home state of Massachusetts to launch AnamBliss.
 
While she can give a solid workout, she is more passionate about helping to improve movement patterns using her diverse background. Yoga Tune Up® fits right into her philosophy. Whether your interest lies in enhancing your fitness, becoming a better athlete, deepening your yoga practice or improving life movements, Kate can help.
 
She has a BS in Exercise Science from Ithaca College. A constant seeker of education, she holds many certifications, which includes: Vinyasa Yoga from Sonic Yoga, Restorative Yoga with Jillian Pranskey, Yoga Tune Up® Level One with Jill Miller, Performance Enhancement Specialist with NASM, Hanna Somatics from Eleanor Criswell-Hanna. 

Read my articles on the Tune Up Fitness blog here.
Tune Up Fitness Continuing Education
Yoga Tune Up Teacher Certification
Integrated Embodied Anatomy
Body by Breath Immersion
View All Teachers