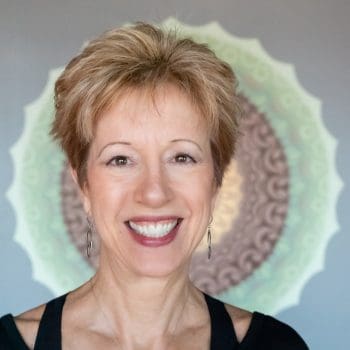 Kathy Shaul
Roll Model® Method Practitioner
Website: http://kathyshaul.com
Email: kathy@kathyshaul.com
Location: Marietta, GA, US
A Little About Me
My Specialties: yoga, yoga sculpt, breath work, therapy ball self-massage, anxiety relief, energy alignment, mindset magic, transformational retreats, corporate wellness
Mindset:  Master Coach NLP, Time Line Therapy®, Hypnotherapy
Movement:  Yoga E-RYT 200, Yoga Tune Up®, Roll Model® Method
Energy:  Integrative Energy Medicine, Reiki

Passionate about self-care as health care™ and self-love as your greatest superpower, Kathy empowers people with easy and effective transformative tools and strategies for optimal physical, emotional, and energetic health. She's committed to helping you nourish ALL of you; body, mind, and spirit. Teaching you not only how to release chronically tight muscles, but how the power of your mind (thoughts, beliefs, words you speak), movement, and energy have a profound effect on your well-being. Meeting you where you are, Kathy helps you tap into your body's innate healing wisdom and your own superpowers for joyful growth and embodied well-being.

Kathy coaches and teaches 1-1 and also shares yoga, yoga sculpt, mobility work, breath work, therapy ball self-massage, anxiety relief, energy alignment, and mindset magic in small group classes, transformational retreats, and corporate wellness programs.

Join me at 11:30 am on Mondays and Thursdays at Oya Yoga Studio in Alpharetta, GA for some therapy ball self-care love. Empower yourself with easy and effective DIY techniques to de-stress, erase pain, improve mobility, and unstick stuck areas of the body. Keep moving, feel better and live as your best self. Perfect for athletes, weekend warriors, yogis, couch potatoes, and everyone in between.

Email me for Corporate Wellness options or private/small group sessions.
Tune Up Fitness Continuing Education
Yoga Tune Up Teacher Certification
Integrated Embodied Anatomy
Shoulders Immersion
Body by Breath Immersion
Roll Model Method Certification
View All Teachers