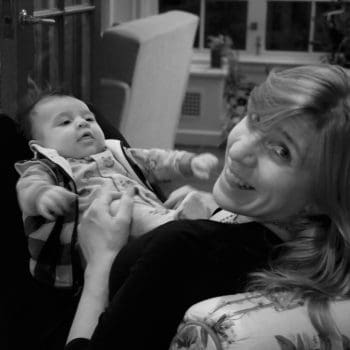 Rachel Taylor
Yoga Tune Up® Teacher
Website: www.theparentsplace.org
Email: rachel@theparentsplace.org
Location: Hartford, CT, US
A Little About Me
Rachel Taylor is an experienced educator and practitioner of movement and mindfulness and the founder of The Parents' Place. She teaches strength, stability, and relaxation practices to support people in their daily life through online courses and one-on-one sessions. Rachel is passionate about the benefits mindfulness and movement practices offer parents and families, and brings an innovative mixture of methodologies to her work with clients.

Rachel completed her 200 hour yoga teacher training with Laurel Beversdorf and Jess Blake at YogaWorks Soho, and prenatal yoga teacher training with Carrie Parker-Gastelu at BabyMoon Yoga. She completed Yoga Tune Up® Level 1 Teacher Training and The Roll Model Teacher Training with Laurel Beversdorf. She also completed the Breath and Bliss Immersion with Jill Miller. Rachel holds a B.A. from Harvard and M.A. from Teachers College, Columbia University. She lives in Hartford, CT, with her husband, sons, and cat.

Read my articles on the Tune Up Fitness Blog here. 
Tune Up Fitness Continuing Education
Yoga Tune Up Teacher Certification
Body by Breath Immersion
Roll Model Method Certification
View All Teachers