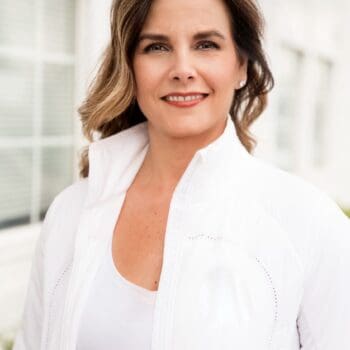 Sandy Gross
Yoga Tune Up® Teacher
Teacher Trainer
Integrated Teacher
Roll Model® Method Practitioner
Website: www.sgmovement.com
Email: sandy@sgmovement.com
Location: Austin, TX, US
A Little About Me
My Specialties: Therapy balls, yoga, performance care for athletes
"Sandy cannot be pigeonholed into any domain in the mind/body category. Her understanding of the human body and its dynamic versatility infuses all of her teachings with inspiring AHA moments that motivates lovers of fitness, yoga, therapy and beyond." - Jill Miller, Creator of Yoga Tune Up®, author of The Roll Model® Method & Body by Breath

Sandy Gross, Performance Care Specialist, Yoga & Movement Educator
Hi, I'm Sandy. I've spent the majority of my life fascinated with and learning about the human body. I'm constantly seeking out the best practices in fitness, exercise science, biomechanics, yoga, corrective exercise strategies, fitness recovery methods and many more self therapies.

I created Sandy Gross Movement Education as a mind/body education company to help clients manage, and sometimes prevent, aches & pains in order to perform better in every aspect of life.  I teach many doable techniques that provide body maintenance and thus maximize their human potential.

From pro, collegiate and high school athletes to desk-bound hard workers, my clients work with me to upgrade their toolbox to support a mind that operates optimally and a sustainable body that moves well.  They become more self-sufficient in preventing and/or relieving their own pain, both mental and physical, which leads to maximizing their performance. Through improving their self awareness and "body sense", they become more inspirational leaders in their worlds – they become "influentials" at work as both self-care role models and productivity examples to those around them.

Here's a sampling of some of the training I've received over my 30 year career: certifications from OM yoga (E-RYT 500), Yoga Tune Up® (Integrated teacher), Roll Model® Method Practitioner (Teacher Trainer), ACSM/Health Fitness Instructor and Functional Movement Systems FMS screen – Level 2. In 2003, I founded the Evolution Yoga School which became the yoga studio in the region where yoga teachers, fitness pros and sports coaches came to learn about yoga and further their education in mind/body practices.

Some of my most inspiring clients who value my work and call it "performance care" include the 2016 NBA Champion Cleveland Cavaliers, Kent State University's 2017 MAC Men's Basketball Champions, Kent State University's 2015 MAC Women's Soccer Champions, and Notre Dame College's 2017 D1AA Men's Rugby National Champions. Many more of my clients, however, are those who strive for greatness as employees, CEO's, parents, recreational athletes and non-athletes who are proactively maintaining a sustainable body, one that favors longevity and independent living.Work with me to learn how you can upgrade your potential and how to make self-care fitness workable with your daily life and have fun doing it. Let me buy you coffee and we'll discuss how I can help you and your "team".

Read my articles on the Tune Up Fitness Blog here. 

 
Tune Up Fitness Continuing Education
Yoga Tune Up Teacher Certification
Integrated Embodied Anatomy
Hips Immersion
Shoulders Immersion
Core Immersion
Body by Breath Immersion
Yoga Tune Up Teacher Certification
Roll Model Method Certification
View All Teachers