During the holiday season it's easy to get swept up in feelings of overwhelm around gift-giving. While buried in holiday busy-ness, we don't always have time to think deeply about what would truly add value to someone's life. Our desire to show others that we care can cause us to overspend.
Plus, when we put choosing gifts off to the last minute, we often spend more on gifts that are less meaningful. This undermines the whole point of giving gifts to begin with!
Gifts That Show Someone You Really Care
So here at Tune Up Fitness we want to offer up some thoughtful solutions to selecting affordable, meaningful gifts for a healthy lifestyle. The following eight healthy lifestyle gifts (with some bonus ideas) have been curated from our own products and those of other companies that we appreciate and support.
Each gift on this list is designed to show that special someone you really care about their ongoing health and wellness–in mind, body and beyond.
Tune Up Fitness's 2018 Top 8 Gifts for a Healthy Lifestyle:
1. Colorful, Fuzzy Foot Alignment Socks ~ $19.95
Comfy cozy alignment socks for your loved ones with achy feet and toes from wearing fancy shoes, running long distances or just spending lots of time on their feet.
"Wear your foot alignment socks daily for a few hours or keep them on overnight and this will help to correct the misalignment of the big toe. This will also help to stretch, exercise & condition your feet helping you to feel better." – My Happy Feet website
---
2. Original Yoga Tune Up® Therapy Balls ~ $12.95
You know them, you love them, but do your friends/family/coworkers have them yet? The original Yoga Tune Up® self-massage therapy balls are the ultimate gift that keeps on giving!
"The Yoga Tune Up Therapy Balls measure at about 2 1/2″ in diameter each and are made of a special rubber that grips at your skin, grabs at multiple layers of muscles, and rubs out adhesions and tension, providing a deep tissue massage."
UPGRADE THIS GIFT! With The Roll Model® Method: A Step-by-Step Guide to Erase Pain, Improve Mobility, and Live Better in Your Body by Jill Miller for $30 ORDER HERE
---
3. A Beautiful Mug for a Good Cause ~ $18.99
Did you know that holding a mug with warm liquid in it has been proven to help soothe and calm your nervous system? Giving a loved one a beautiful mug is always a hand/heart-warming option! This hand-painted mug is from the website Ten Thousand Villages which is a pioneer of fair trade and part of the global maker-to-market movement—connecting you with ten thousand villages around the world.
"Hand-painted by artisans in the traditional ceramic village of Bat Trang, Vietnam, a village just outside of Hanoi that is known for its traditional ceramics. The piece is formed in a mold, and then hand-painted with glaze. Pottery making is one of the most ancient traditions in Vietnam." –Ten Thousand Villages website
GET THIS GIFT
UPGRADE THIS GIFT! With herbal tea of course. Grab a tasty looking box of teabags at your local grocery store or tea shop to pair with the mug.
---
4. The Coregeous® DVD/video ~ $19.95
The ultimate core practice to help learn to love you belly, while also building a strong, flexible torso with deep inner stability. The perfect gift for that friend who could use some inner self-loving and a stronger backbone!
"Overcome core and abdominal weakness caused by underuse, over-training, injury, or scar tissue. These 7 specialized routines will help restore facility and function to your entire torso by improving biomechanics, mobility, and stability to the multiple tissues surrounding, supporting and enveloping your spine and core."
UPGRADE THIS GIFT! With the Coregeous® ball for $10.95.
---
5. Manduka Foam Blocks in Fun Colors ~ $18 each
Here at Tune Up Fitness we are big fans of Manduka's recycled foam blocks. They provide just the right amount of softness and stability to both support and cushion the body in a variety of positions. This will be a welcome gift for fitness and self-care enthusiasts!
"Manduka's recycled foam block is first among equals, it redefines the quality and recycled content standards for all foam blocks. Between 50% to 75% of each block is guaranteed to contain a mixture of postindustrial and post-consumer recycled EVA foam without compromising durability or performance." – Manduka website
---
6. A Rainbow of Resistance Bands ~ $17.99
Resistance bands are all the rage these days for very good reason! This lightweight, affordable prop is the perfect companion for at-home or traveling strength and mobility exercises.
"TheraBand Professional Non-Latex Resistance Bands help users rehabilitate injuries, improve functional living, enhance athletic performance, and makes measuring progress and achieving goals for fitness or therapy easy. The resistance bands are easy-to-use, convenient, portable, and are an effective alternative to free weights and weight machines." -Theraband website
UPGRADE THIS GIFT! With a practice video from Laurel Beversdorf's Yoga With Resistance Bands program. The "Half Moon Hip Resilience" video will provide an accessible introduction with plentiful, playful practice opportunities to get those resistance bands to work! $30.00 ORDER HERE
---
7. Relaxation CD with Jill Miller ~ $9.95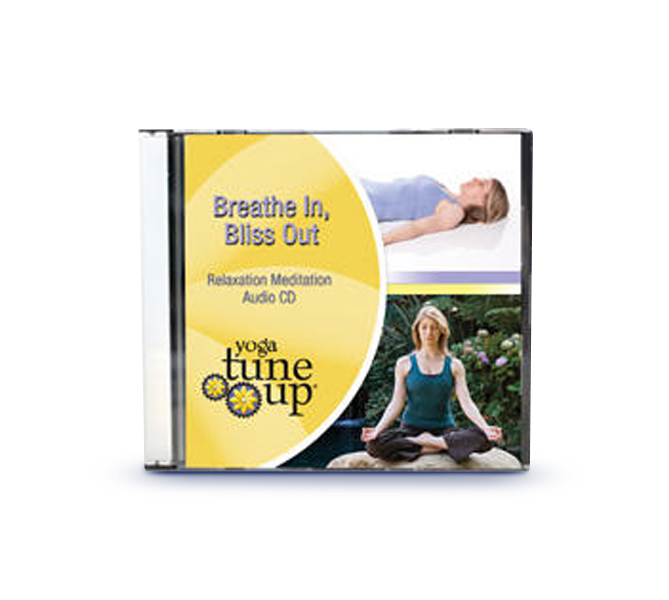 If you have a loved one whose mind just won't stop racing, has a hard time relaxing and has trouble falling asleep, this might be just the gift! This relaxation audio recording with Jill Miller will help get your most anxious loved ones to let go and relax.
This 20-minute relaxation meditation CD will relax your body, calm your mind and refresh your spirit. No props necessary, just a desire to "breathe in and bliss out"!
---
8. Dark Chocolate ~ price varies
Many Tune Up Fitness teachers have a long-standing love-affair with dark chocolate. Particularly in the midst of a big day of training, you can find them huddled around someone's mat during a break, sharing squares for a quick pick-me-up before delving into the next lesson.
We have amassed a very impressive list of dark chocolate favorites from our teachers, here are a few: Righteously Raw 90% Cacao Caramel Bar, Hu Chocolate 70% House Ground Dark Chocolate (organic, paleo, vegan, dairy-free), Toney's Chocolonely Extra Dark 70%, Go Raw Super Raw Chocolate, Caffarel 86% Cacao Extra Dark Chocolate, Green & Black's Organic Dark Chocolate Bar 85% Cacao, Alter Eco Deep Dark Blackout, Lily's Extra Dark 70%, Venchi Extra Dark Chocolate Block with hazelnuts… the list goes on.
Related Article: 5 of the Best Anatomy Books to Learn How Your Awesome Body Works
Learn more about our Therapy Ball Products and Programs
Interested in video and blog content targeted to your interests?