Deep within the impassioned watermen and waterwomen of the world, there is an inexplicable urge that is "called" to the rivers, lakes and seas… called out to play in the currents and waves… called to do the sport they love… even if it wrecks their body.
As Dr. Kelly Starrett hopes to show, you don't have to make that painful compromise. It's possible to both maintain your health and follow that inner urge out into the water too. But, as so many of us do, he had to learn this the hard way.
Who is Kelly Starrett?
Dr. Kelly Starrett is a game-changer in the fields of CrossFit, mobility and fitness therapy. His simple but radical belief all human beings should be able to perform basic maintenance on themselves has precipitated a cascade of videos, books and teachings that are changing the way humans think about their pain… and their potential.
Through his books Becoming a Supple Leopard, Ready to Run and Deskbound Starrett has provided practical solutions to myriad aches, pains and musculoskeletal issues that plague human bodies. Through his website MobilityWOD (WOD: Workout of the Day), Starrett has created a massive library of tools and techniques that serve this one foundational belief.
Reading this, you may nod your head and agree that, of course, all human beings should be able to perform basic maintenance on themselves. But if you work in the realm of wellness, athletic training or fitness therapy, you know it ain't as easy as it sounds.
The key to changing a person's beliefs about their ability to sense, diagnose and treat their own physiological issues, is to speak to them in their own language. When a coach steps into her client's world–to see through her clients' eyes and sense through her clients' physicality–she can change their whole paradigm and thereby give them the skills to heal themselves.
This ability to speak to all different worlds of people is largely how Starrett has broken through the barrier between coach and client… and given the client the ability to maintain and sustain their own health.
This autumn Starrett is entering a new world by speaking the language of the rivers, lakes and oceans. His latest book Waterman 2.0: Optimized Movement for Lifelong, Pain-Free Paddling & Surfing (co-authored with Phil White), takes us into the deep of water sports.
From Injured to Empowered
Starrett is well-versed in the ways of the water. Having grown up in Garmisch, Southern Germany, he was raised next to the Partnach Gorge. This is one of the best-known whitewater spots in the world.
His mother's friends were impassioned kayakers who inspired Starrett to slip into kayaking camp at age 12 (when the age minimum was actually 15). Pretty soon he was hooked.
Several years later, Starrett wound up back in the states at Colorado University in the kayak club. Jump ahead a few more years and Starrett had built his life around becoming a professional waterman: He was pursuing a spot on the slalom canoe national team and keeping up a punishing training schedule–paddling five or six hours each day, 300 days a year.
At this point Starrett wasn't just immersed in his love of the water, he was also well aware of the dangers of water sports.
"Some water sports injuries are caused from catastrophic events such as being rag-dolled by a wave, capsized in a canoe or thrown from a raft, but 98 percent of them result from poor mechanics, tacked down soft tissues and the inability to create and maintain stable body shapes." (Waterman 2.0, page 32)
Finally, one fateful day, Starrett fell prey to his own poor mechanics. His hopes of making the team were dashed to the ground in a freak accident.
A friend, just goofing around, playfully jumped weight onto a canoe Starrett was carrying on his shoulder. This little incident triggered an avalanche of pain and undeniable symptoms that drove Starrett to seek medical help… and come to a disappointing realization.
"No amount of chiropractic adjustments, cortisone injections or ibuprofen was going to fix my broken down body… That was the culture I'd made my Faustian bargain with. Just paddle more and paddle harder in faulty positions until something breaks, take a bunch of painkillers and keep going or get surgery. Repeat until your body can't take it anymore." (Page 29)
On a tight budget, with his future unclear, Starrett was driven to learn how to overcome not just the physical issues, but this attitude of helplessness that permeated water sports in general.
This marked a crucial turning point. Starrett shifted from being a victim of his love of the water, to championing his own path to self-care strategies that brought him to physical therapy school and grew into his empire of teachings today.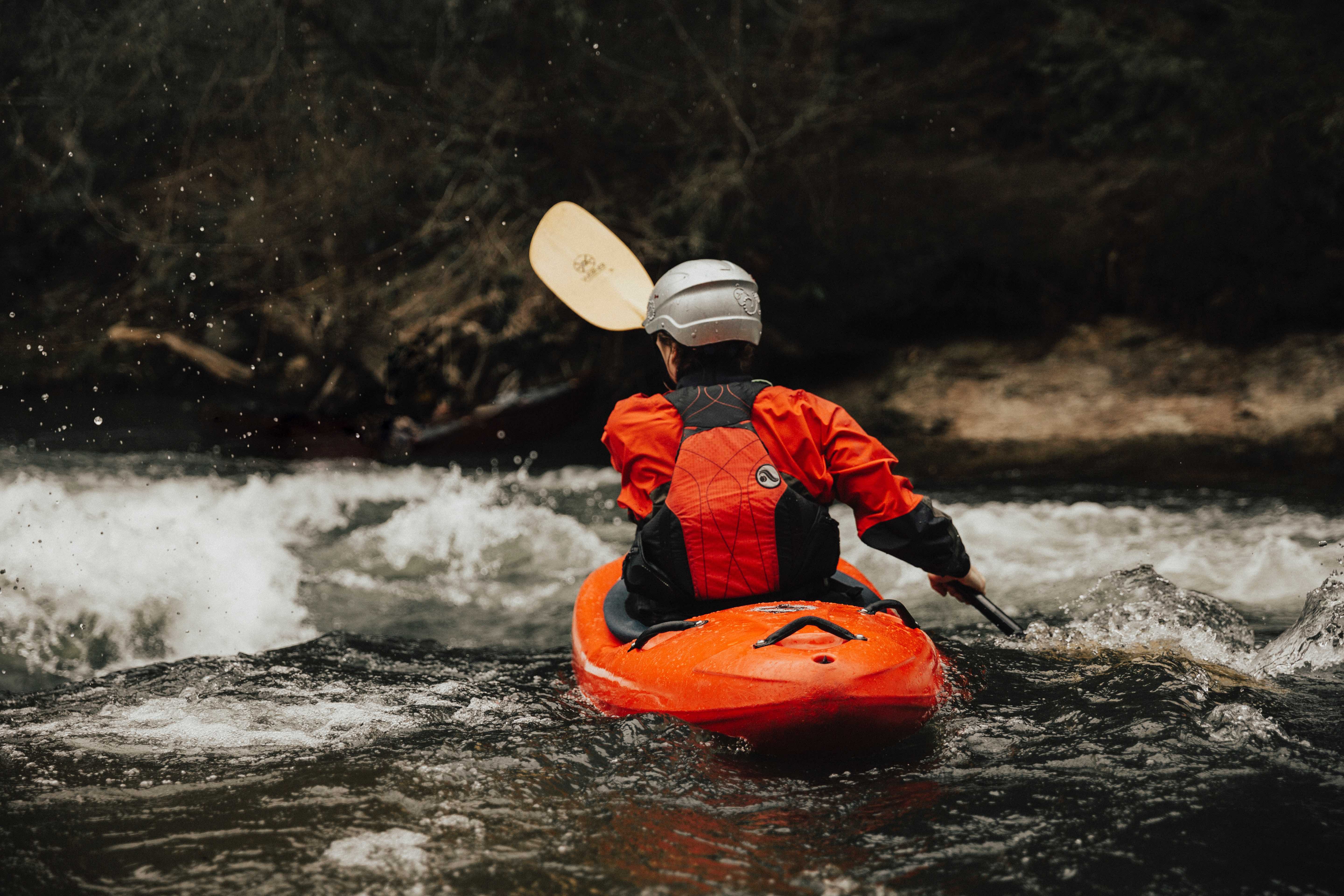 What You'll Find in Waterman 2.0
Waterman 2.0 is an immersion into self-assessment techniques, posture exercises, self-massage methods and mindset-shifts to serve watermen and women. It features progressions and regressions of classic shapes that show up in CrossFit and athletic conditioning circles. It gives insights into which tissues might need extra attention and care, and how to give it to them.
But most of all, Waterman 2.0 puts the onus on, and the faith in its readers. Instead of becoming victims of their beloved sport, Starrett asks his readers to "commit to lifetime learning and discovery."
"Your self-care and improvement process shouldn't stop when you put this book back on your bookshelf. You should be continually seeking to gain greater knowledge about your body, how it moves and what you need to do to reach optimal function on any given day. The journey toward sustainable excellence never ends." (Page 59)
The book is a beautifully crafted, evocative self-care guide that speaks directly to the free spirit who loves water sports and activities. If you feel most at home amidst the waves, currents and smooth liquid surfaces of this planet, you will certainly find yourself at home in these pages as well.